File
Wall
TM
for Exchange Online
  Protect your Microsoft 365 users against Ransomware      and Malware attacks, with Click Deployment
FileWallTM is a native file sanitization plugin for all Microsoft 365 mailboxes.
Leveraging odix's unique content disarm and reconstruction (CDR) technology, FileWall complements Microsoft's Exchange Online Protection (EOP) & Defender (formerly Advanced Threat Protection – ATP), providing effective, real-time protection against email attachment-based attacks.
Effective Against New, Unknown Threats
FileWall removes email attachment-based threats before they reach the user's inbox. With over 94% of malware delivered via email, hackers hide malicious code in standard files such as PDFs and Office documents to transfer and spread the attack. New malware is released daily, bypassing standard security systems that use detection-based anti-malware methods.
34% of cyberattacks involve internal actors within the organizations.
Employees may be educated to avoid attachments from suspicious senders but threats are often hidden in a file from a trusted sender who unintentionally forwarded the infected file.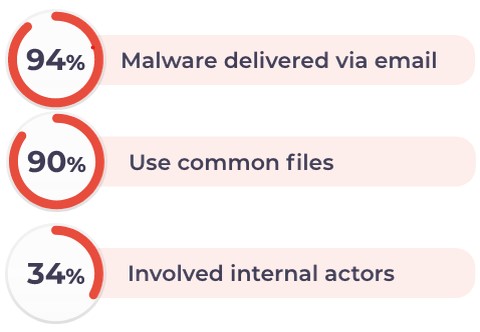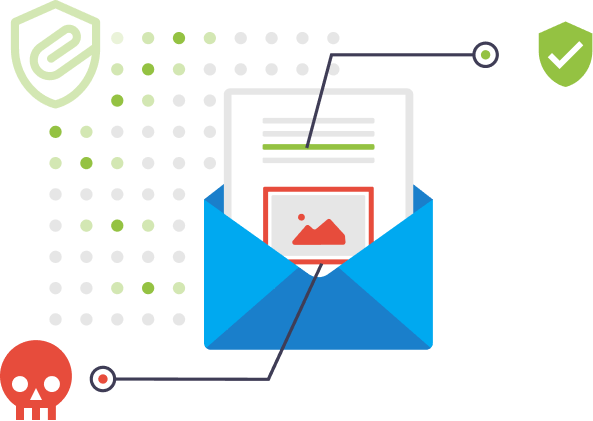 Eliminate Malware with NextGen Technology
The FileWall plugin leverages odix's patented algorithm for eliminating malware hidden in files. Instead of trying to detect known malware and block the file for the user, FileWall disarms malware from both external and internal email traffic and provides a sanitized file for safe usage.